Cookie preferences
This website uses cookies, which are necessary for the technical operation of the website and are always set. Other cookies, which increase the usability of this website, serve for direct advertising or simplify interaction with other websites and social networks, will only be used with your consent.
Ashampoo Snap 11
€19.95 *
€39.99 *
(Array % Saved)
Prices incl. VAT plus shipping costs
Item number:

241821017

Manufacturer No:

4250949206001

Runtime:

Lifetime

Laguage(s):

All languages

Countryzone(s):

Worldwide
Ashampoo® Snap 11 Our best Windows screenshot tool for pictures and videos...
more
Product information "Ashampoo Snap 11"
Our best Windows screenshot tool for pictures and videos
Because our brain processes images 60000 times faster than text!
Ashampoo Snap 11 creates screenshots and videos of any content as fast and variable as no other program. Whatever you see on your screen is reliably captured as image or video and can be edited and shared in many ways. No matter if you just want to save a picture, film a video or create a documentation, Ashampoo Snap 11 offers all possibilities!
Back up videos and photos from the Internet
The Internet is full of fascinating, funny and educational pictures, texts and videos. With Ashampoo Snap 11 you can easily backup what you like! Save pictures of any kind, film videos and edit screenshots and movies right away if necessary! Whatever you see on your screen, Snap will capture it for you!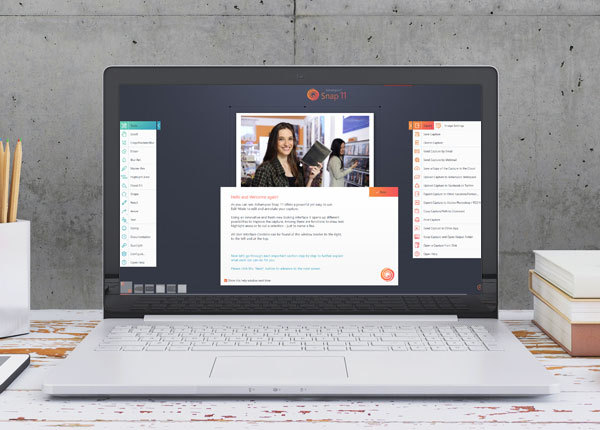 Simply better sharing
Do you want to share your pictures and videos with friends, family or social networks? With Ashampoo Snap 11 you have all possibilities. With one click you can upload pictures to Twitter or Facebook, you can also upload them to the most popular clouds (Dropbox / Microsoft OneDrive / Google Drive, etc.) or to the free Ashampoo webspace. And of course there is also the proven mail delivery service.
Share information and save time in a flash
A good picture can save a lot of time and explanations and can also explain difficult facts. Our brain processes information on pictures much faster and remembers it much better! Add comments and graphics to pictures with Ashampoo Snap 11 to get to the point quickly! Point out details, point out mistakes or highlight important areas in a flash. See how many lines of text you can save with a quickly created image!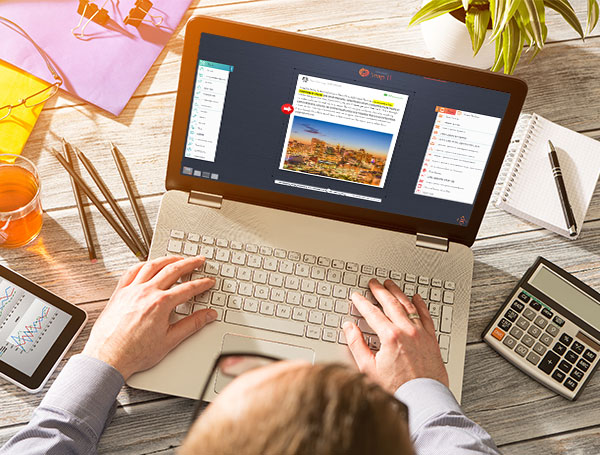 Always create suitable videos for every purpose
With Ashampoo Snap 11, instructional videos or documentaries succeed on their own. You can start recording yourself - live - and add text, drawings or comments via microphone. Display mouse clicks and keystrokes separately, fade in watermarks or integrate your webcam with one click.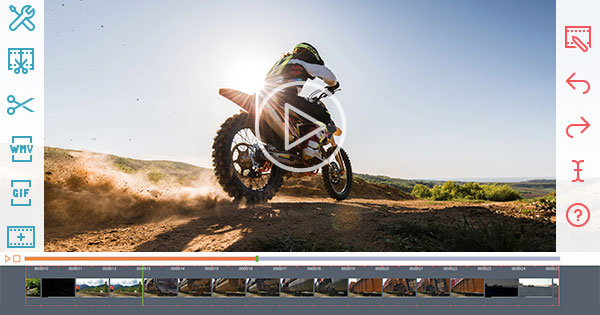 Ideal for different resolutions and multiple monitors
Ashampoo Snap 11 can easily be used for multiple monitors and all resolutions and DPI settings. Even if you mix e.g. Full HD and 4K monitors, Ashampoo Snap 11 works without problems. Excellent handling for beginners and professionals alike!
Create GIFS in no time at all
GIFs, as small, often funny animations, have become an indispensable part of the Internet. With Ashampoo Snap 11 you can create GIFS from any movie clip of your choice. And that with just a few clicks!
Record games in full quality
Ashampoo Snap 11 makes perfect screenshots of your games even in full screen. No matter if it's a small 2D game or an effective 3D game in full screen! Show what they are made of and capture your adventures in up to 4K resolution!
The new Snap Team
Our Snap Team has grown! From now on, more developers than ever will ensure that our best screenshot program is equipped with many powerful new features and that customer requests are implemented even faster. Look forward with us to a development that will take Ashampoo Snap to a whole new level!
Quick and easy video editing
Not every recorded video is perfect. With Ashampoo Snap 11 you only keep the best moments, cut out commercials or save a video in single episodes. Whether you just want to quickly capture something or produce a presentation at the highest level, this recording program offers all possibilities!
Smart and comfortable
Ashampoo Snap 11 does the work for you and makes your work more variable. With the automatic numbering, intelligent text recognition in 7 world languages or the practical, time-delayed recording you simply make more out of your photos. Put parts in the spotlight, blur sensitive areas or use the program's highlighters!
The best for your pictures!
Ashampoo offers a wealth of high quality multimedia programs. Ashampoo® Photo Optimizer 7 has an automatic image optimization function that automatically enhances your pictures, even professional settings such as white balance and contrast spread are included! Slideshows, on the other hand, can be easily created with Ashampoo® Slideshow Studio HD 4. With a wide range of effects, transitions and sounds, you can make your pictures into real memories. Greeting cards and invitations are done in no time with Ashampoo® Photo Card 2. With templates for every occasion and a handy image editing tool included, you'll get perfect results in no time!
Our best Windows screenshot tool for pictures and videos
You will hardly recognize Ashampoo Snap 11 - and still find your way around immediately! Because we have completely redesigned the program interface! There you will now find all functions at a glance, if desired with a text description instead of just icons. Also the access to the sound card has been improved, audio recordings are now possible at any time without loss of quality. The high-resolution 4k recordings have been improved and the automatic settings have been optimized so that no further settings are necessary. Look forward to perfect screen shots and videos!
| | |
| --- | --- |
| Screenshot mode | |
| New operating concept | |
| Total overview during recording and editing | |
| Screenshots of 3D games in fullscreen | |
| More formats for fixed window sizes | |
| Add watermark automatically | |
| Capture all visible windows as objects at once | |
| Collect colors with the color pipette independent of the program | |
| Creating time-controlled recordings | |
| Creation of collages from several screenshots | |
| Windows 8 support, screenshots of the new MS Design Style interface | |
| Full support of 32bit transparency (RGBA) | |
| Photographing menus | |
| Video Mode | |
| Sound recordings of the reference class | |
| New video codecs for better quality | |
| Optimized automatic settings | |
| WMV recordings can be configured more variably | |
| Screenshots of 3D games in fullscreen | |
| Video editing area | |
| Saving videos in episodes | |
| Connect videos | |
| Improved watermarking with live preview | |
| Create GIF animations directly from video clips | |
| Improved recording of the sound track | |
| Record resolutions up to 4K | |
| Live edit with text and pen for video recordings | |
| Display of keystrokes in the video | |
| Mobile recording window for video recordings | |
| Recording of comments via the microphone during webcam recording | |
| Position and size of the webcam configurable | |
| Display of the webcam in the video | |
| Easier operation of video and mouse effects | |
| New control bar for video recording | |
| Improved playback of MP4/WMV files via New Media Foundation | |
| Video recording with timer | |
| Limitation of the recording length by counter | |
| Pause and resume recording | |
| Display of the recording length | |
| Create videos in fast motion | |
| Record Webcam | |
| Display mouse clicks with effects | |
| OCR / text recognition | |
| Text recognition supports six languages (English, French, German, Spanish, Turkish and Russian) | |
| New language for text recognition: Japanese | |
| Extracting text from images using text recognition | |
| Create text from OCR and copy it to the clipboard | |
| usability | |
| Clearer settings dialogs | |
| Improved working speed in all areas | |
| Multi-monitoring up to 4k screen resolution | |
| Adding an Internet address to images | |
| Store origin of Internet images in metadata | |
| New hotkeys and screenshot options | |
| Capture images copied in the browser | |
| Create animated GIFs e.g. for memes | |
| User-defined hotkeys for many functions | |
| Optimized use of modern processors | |
| Extended selection options for multi-monitor systems | |
| Positioning the recording area with the cursor keys | |
| Smooth workflow with 1-click operations and optimized drawing functions | |
| All objects/settings can be modified at any time through intelligent version control | |
| Intelligent backup mechanism | |
| Improved PDF support with the Windows Server compatible PDF engine | |
| More speed! Thanks to new multi-core processor support | |
| Share, send and upload | |
| Possibility to resize videos at extreme screen resolutions | |
| Send pictures from the Internet with origin link (Outlook only) | |
| Export all objects to Photoshop | |
| Integration of any apps for editing or saving | |
| Automatic reduction of images before sending | |
| Supports Google WEBP as output format | |
| Free program selection for opening PSD files | |
| Print job for multiple files at once | |
| Upload to Dropbox, Google Drive and Microsoft Sky Drive | |
| JXR and PSD Export | |
| Web uploads for sharing unique Internet links, now also for videos | |
| Support of browser-based e-mail clients (Gmail, Yahoo Mail, Mail.ru) | |
| Easy upload to Ashampoo Snap Webspace | |
| Edit mode | |
| Adaptation to different DPI settings of a system | |
| Free monitor selection for editing mode | |
| Edit mode can be moved and minimized in its own window | |
| Highlight effect with image analysis | |
| Graphically variable numbering | |
| Adaptation to all DPI settings of different monitors | |
| Copy objects from Edit Mode to the clipboard | |
| Copy objects between different screenshots | |
| Curved arrows and lines for even more design freedom | |
| Detects different cursor styles | |
| Closing the Edit Mode even with several open projects | |
| Inserting saved images into screenshots | |
| Improved scaling of objects during resizing | |
| Improved fill function with new transparency and tolerance options | |
| Clone objects easily | |
| Choose from numerous color/style combinations with live preview | |
| Work faster with 1-click object selection functions | |
| Create and edit your own color and style configurations | |
| Edit text elements thanks to Quick-Edit at the click of a button | |
| Draw endless lines with the Point-Line-Tool | |
| Apply gradients to many objects | |
| Quickly find the right effects with the Live Preview in the Effect Browser | |
| Direct color selection from the screenshot with the pipette in the color picker | |
Thanks to our translators

English


German


Dutch (Guy Raedersdorf)


French (Guy Raedersdorf)


Hungarian (László Koncz)


Russian (Сергей Царёв)


Polish (Jacek Milecki)


Italian (Severino Grandi)


Portuguese (Manuela Silva)


Spanish (Miguel Blasco)


Swedish (Olle Ohlsson)


Turkish (Çağdaş Tatar)


Slovenian (Jadran)


Czech (Libor Divis)


ChineseSimplified (Smilefly )


Bulgarian (Георги Миргов)


Serbian (Ilija Komljenović)


Portuguese (Brazilian) (José Carlos Taveira)


Hebrew (Eric Trattner)


ChineseTraditional (Alan)


Korean (pCsOrI)


Danish (Tao Ask Andersen)


Croatian (Damir Babić )


Slovakian (Milan Slovák)


Finnish (Veikko Muurikainen)


Serbian (Ilija Komljenović)


Spanish (Argentina) (Angel De Giorgi)


Persian (Hessam Mohamadi)


Norwegian Nynorsk (Olai Otterå)
System requirements
operating system:
Windows® 10, Windows® 8, Windows® 7
Computer:
Any computer that supports the operating systems listed above.
Other:
An Internet connection is required to activate the program. The program license is checked at regular intervals.
How and when do I get my purchased product?
Digital products, product keys and access to the download center will be made available to you by email immediately after your purchase - unless a data medium has been ordered.
What payment options are available to me?
PayPal, Amazon Pay, Instant bank transfer, Credit card, Apple Pay, Prepayment, Purchase on invoice
What guarantees do I have at Blitzhandel24?
Blitzhandel24 is an EHI, TrustedShops and CHIP certified online brand shop. Blitzhandel24 also offers its customers permanent support, as well as support for the purchased product. If a product has not been used / redeemed, our customers can benefit from the money-back guarantee.
Related links to "Ashampoo Snap 11"
Read, write and discuss reviews...
more
Customer evaluation for "Ashampoo Snap 11"
Write an evaluation
Evaluations will be activated after verification.